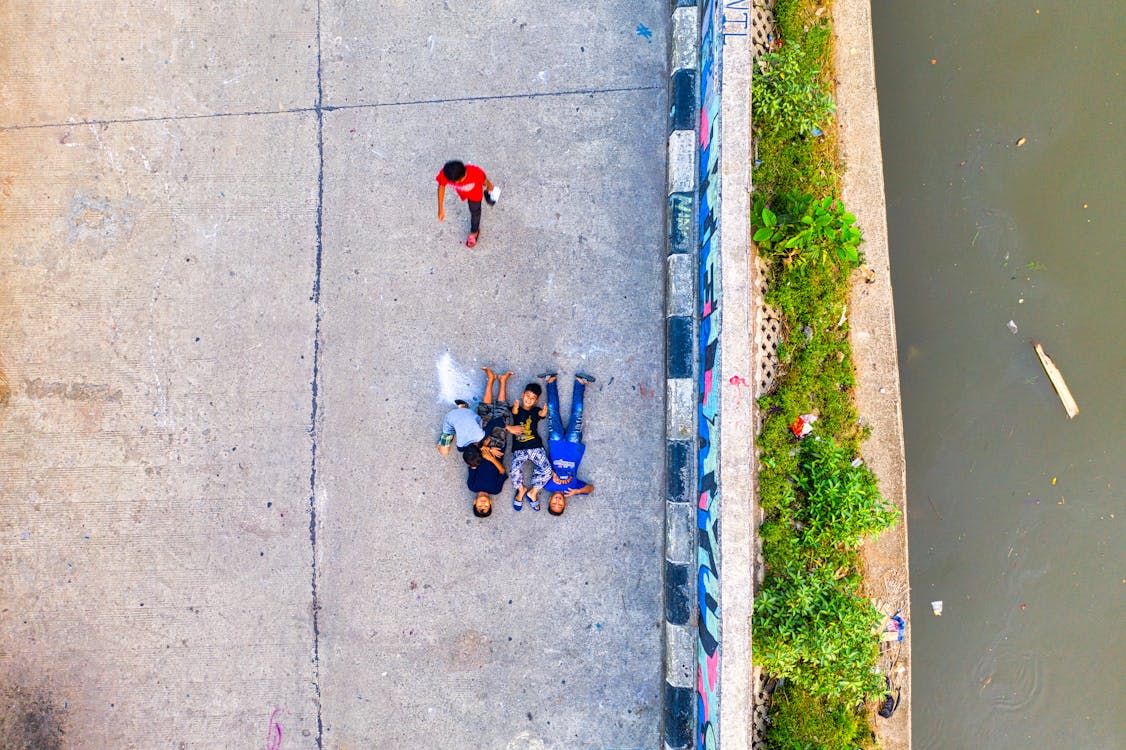 To solve this problem, companies have made much more kid-friendly and affordable drone options available. Manufacturers and retailers have been working hard to ensure that you can now provide your child with a drone that they can play safely with. In this article, we will detail what we consider to be the best drones on the market specifically designed for children.
Putting this list together took some extensive research, as it turned out to be more difficult than we initially thought. One of the first things parents want to know before they ever consider putting a toy in a child's hand is that if it's simple and safe. Buying the cheapest drone on the market isn't always the best approach.
You always want to buy units you can trust with features that are easy for kids to use but also have better flight controls. All of these were taken into consideration before we chose our picks, here is a list of what we consider to be the best drones suitable for kids.
The best drones on the market for kids are:
The X5C-1 from Syma
The Mavic Mini from DJI
The Mavic Pro with prop guards from DJI
The OOri from UVify
The Rolling Spider from Parrot
The X9 Car Fly from Syma
The CX-10A NANO from Cheerson
The 818A HD from UDI
The H502S X4 Desire from Hubsan
The Star Wars Drone Series
The Star Trek U.S.S. Enterprise NCC-1701-A from Air Hogs
The Mavic Air 2 from DJI
If safety is your main concern then you should stick to the toy class of helicopters and drones as they are less expensive and smaller. Many of these toy drones are specially designed for indoor use, they come with cages which help protect the drone from damage and prevent damage to your child's fingers and other parts of the house. Some of these even come with large guards for the propellers.
One thing you need to keep in mind when purchasing a cheap toy drone is that they're not always the easiest to control and can sometimes end up flying everywhere. If you want to buy an easier-to-control device for your child, you may need to buy a more expensive and smaller drone, such as the Mavic Pro, which is much easier to use and provides a controlled flight for kids.
Before we dive straight into the list of drones we think are suitable for children to use, it's important to note that these devices are legally acceptable for use in the US passing local laws and ensuring all regulations are met.
For example, without exception any drone weighing more than 0.55kg must be registered with the FAA to be used in the United States. You will then need to attach your registration number to the outside of your drone. You must be at least 13 years old to get this license. In other words, if you're buying a drone for a minor child, it has an operating weight of fewer than 0.5 lbs.
This includes any additional weight from adding cargo or other accessories you can make to the device. While you don't have to register this drone you still have to follow certain rules while flying.
Regardless of the registration and all drone flyers must comply with certain rules. Drones cannot be flown at night and have to stay below a maximum ceiling height of 400 feet. You must also stay in sight either from a visual observer or pilot. Whether or not you like these rules it is necessary to follow them.
The Best Drones for Children and Young Users
If you're purchasing a drone, not for commercial use, but for children it is important to consider many factors that can help them enjoy the experience and not be hindered by the complexity of the operation. Here we listed below the best drones for kids.
The X5C-1 from Syma
The first one on our list is from the Syma X5C-1, a smaller class of toy drone which is easy to use and very rugged. If you are looking for something cheaper to help your child learn to fly drones, this is an exceptional machine worthy of consideration. Simple features will help teach your child how to control a machine in flight, correct basic flight errors, take off and land safety, and much more.
You can choose between speed modes when operating your X5C; at a normal speed, its full capabilities are still pretty slow, which means you keep your drone flying without making it easier for a child as this is your most stable mode of flight. Your drone is easy to control and you don't need to have a high level of skill to handle the throttle to prevent it from crashing.
Since this is how most drones work, learning how to use these settings is a good starting point for any child. As the X5C is made from flexible and extremely lightweight plastic, it will survive flight failures or crashes, which out being badly affected. In a test, it went up to 100 feet comfortably and came back down to crash on the grass without causing any damage.
One thing you need to be aware of before flying this drone, the lightweight nature of the device's composition makes flying in higher wind conditions a bad idea as the wind easily sways the drone.
If you're working on a $50 budget, you should choose to get one of these drones, plus some extra parts and batteries to make your flying experience lasting.
The Mavic Mini from DJI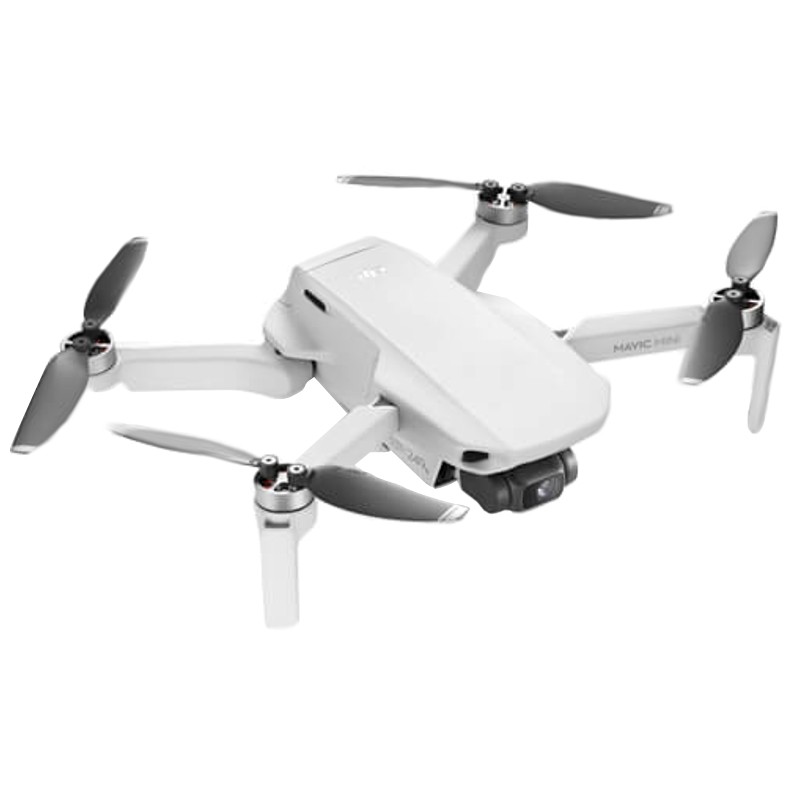 DJI's 249 Grand Miniature Drone, released in late 2019, has a very long list of features you rarely see in devices of this size. specifically designed to be small enough that you don't need to register with the FAA. It comes with 30 minutes and flight time and a 2.7k camera as well as a list of other cool features.
DJI already had a long list of Mavic drones before deciding to launch a more user-friendly machine. When they brought the affordable and compact DJI Mavic mini, consumers seemed pretty excited.
Living up to its name, the Mavic mini is a miniature device designed in true DJI fashion. For this size reduction to work, they had to make a few compromises. The first, however, is that the weight is less than 0.55lb, meaning there is no need to register it with the FAA before you decide to fly.
Although registering is easy and quick, it is always a bonus not to have to. Remember that even though it does not require registration, you need to follow all the rules stated above.
Despite its miniature size, this drone pack significant power, with a ton of in-flight features included that you'd expect from any DJI drone, the 3-axis stabilization gimbal, 2.7k video, and the 12-megapixel camera are particularly impressive.
At around $399 for the base model, it may be worth getting the add-on fly combo for an additional $100.
The Mavic Pro from DJI
The Mavic Pro was a pioneer in portable drones with it's folding compact design. This quadcopter has been specially designed to fit comfortably in a large purse or backpack when we are still traveling at 40mph while in flight and can record 4K video at the same time.
Pins footprints and neighbors using a 3-axis stabilized gimbal, and ocusync let you capture or stream high definition live video from a long-range. Although their Phantom Lie established them as a leader in the drone market the Mavic pro is quickly catching up with YouTube the exceptional high-quality aerial photos you can take and the more accessible price.
There are more and more accessories on the market for the Mavic Pro, their owners know they can access a number of different flight opportunities. One of our favorites is the Mavic propeller cage, which allows you to fully enclose the boats for veterans and make me safer for both kids, as well as protect pets from any bumps along the way.
The only negative of the propeller cage is that it is only designed to support the shorter propellers, which means your flight time will be reduced by 10 minutes. Propeller cage for your DJI Mavic costs about $119, but for that, you estimate three pairs of short vendors and four full cages. A propeller guard for Mavic Pro Cox for only $19.
The OOri from UVify
UVify has a rich history of drone racing. They understand that their future racers have to start somewhere, with that in mind they developed UVify OOri as the perfect beginner's racing drone. This mini device is stable and slow enough to train in a living room, this mini device can still open up to speeds of more than 50MPH if you want to win a race. Fast, light, and agile, UVify OOri is perfect for beginners on a lower budget.
There may be more affordable starter drones out there, but when quality is a major concern for people, the quality of the UVify OOri for just $295 is tough to beat in the mini-drone segment.
The MiniDrone Rolling Spider from Parrot
Parrot makes a handful of small, toy-class drones for a wide variety of uses. Most are perfectly safe to fly indoors, but the Rolling Spider sets itself apart from its competition. Details on this drone are now harder to track on the site of the manufacturer, so we can only assume that this device will officially no longer be produced.
However, it's still for sale and the cost has never been lower. This drone is capable of approximately five minutes of flight. You can connect either via your mobile device or via Bluetooth and start enjoying shorter range flights just for fun.
The main selling point for the Rolling Spider is the propeller guards. They don't just protect the device, but act like big wheels! Walk the floor, off the wall, run across the ceiling, without ever having to worry about a repair bill.
For as little as $35 you have to try Parrot's MiniDrone Rolling Spider.
The X9 Fly Car from Syma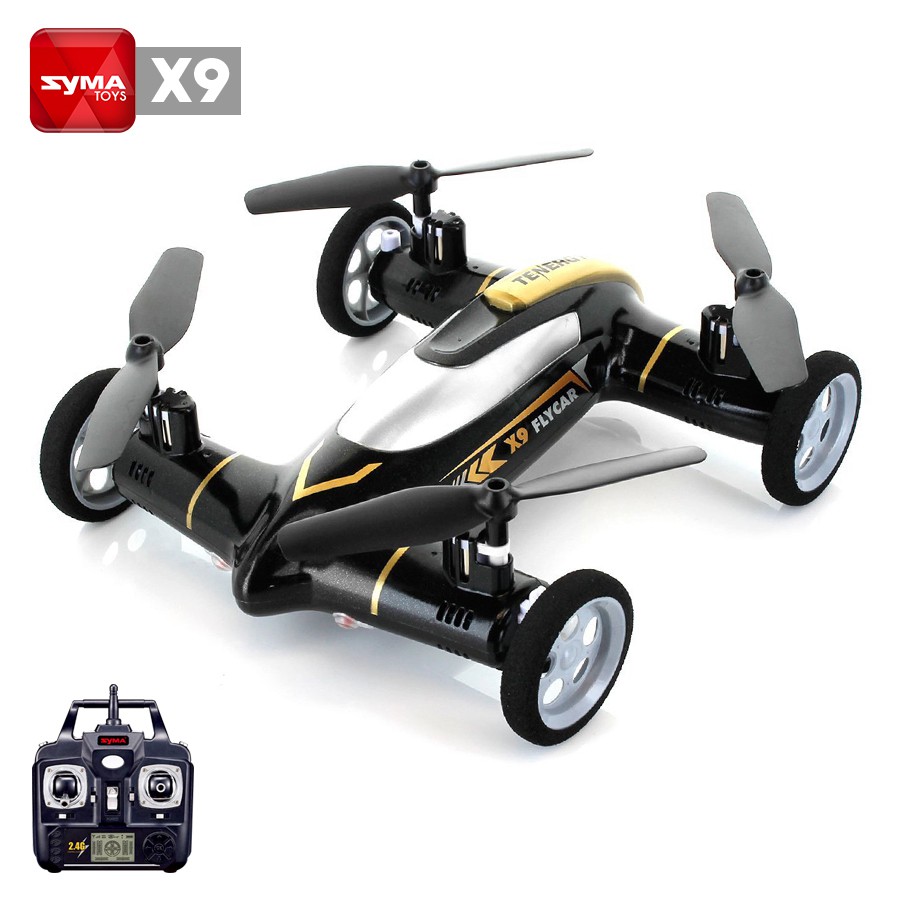 Syma decided to take a double RC toy to the next level. Syma has made a drone that can also be used as a wheeled remote-controlled car. This is a kind of toy drone and offers only basic RC functions, but SYMA's X9 Fly Car does exactly what it claims to do.
You can pick up an X9 Fly Car at SYMA for just $32.
The CX-10 from Cheerson
This device from Cheerson CX-10 neatly fits on the palm of your hand, offering a simple enough drone for new pilots. Better to be used indoors, CX-10 comes in many forms, their base models are just simple drones. These versions have different flight modes and built-in cameras as well.
Honestly, we know there are better camera drones out there, but we recommend that you stick with this basic model if you are looking to have fun while practicing piloting skills as a beginner.
You can buy the CX-10 for just $16.
The U818 from UDI
This UDI series features fewer drones, but one of the best is the U818A. The HD+ models come with 720p cameras and other basic GPS functionalities included. These are toy-class drones, their types are similar to those you have probably seen in local electronic stores or on the shelves in your local supermarket.
There isn't much to say about these machines, they fly quite well, like most toy-class machines, they're also affordable and are great to learn to fly with. They have no FPV, their cameras record and take photos suitable for viewing.
You can buy the U818A HD+ from UDI for as little as $80.
The H502S X4 Desire from Hubsan
When Hubsan launched its H502S Desire, they were one of the best toy-class drones Hubsan has ever made. Offering basic GPS and flight functions such as follow-me mode. These small drones still have brushed motors that set them apart from the rest of the Hubsan drone line, the top-end model comes with brushless motors.
We're not going to hold this against the H502S, as they are not as fast or battery efficient as other brushed models. But they still fly very steadily, hold their hover pretty well and their FPV gave through their 720p cameras just adds to the overall enjoyment of the flying experience.
You can pick up an H502S Desire from Hubson for as little as $100.
Star Wars Drones
Did it grab your attention? The market is full of fake Star Wars drones, but when you are looking for higher quality devices, you can now get an officially licensed Star Wars quadcopter, while this is not the Millennium Falcon, you can still enjoy it.
The X1 Starfighters, 74-Z Speeder Bikes, T-65 X-Wing Starfighters are all available as quadcopters. You can even enjoy the features in addition to their iconic style and the fantastic audio experience provided by their packaging, these drones have also been designed to be laser battle capable.
Groups of up to 12 people can fight at speeds of 35mph in aerial laser battles. These Star Wars-style drones sell for as little as $43 today. When compared to their original price of nearly $200, this comes as a breeze for Stars Wars enthusiasts.
The Star Trek U.S.S. Enterprise NCC-1701-A Grom Air Hogs
If you want to bring out your inner child, chances are you will want these drones for yourself. They have been officially licensed and made with exceptional detail, Air Hog made an amazing Star Trek U.S.S. Enterprise NCC-1701-A style flying drone complete with authentic sounds and lights. With some basic flight options as normal, these are still considered toy class drones.
You can buy the "Star Trek U.S.S Enterprise NCC-1701-A" for as little as $34.
The Mavic Air 2 from DJI
DJI's Mavic Air 2 drones are more than just successors to the original Mavic Air, they are more of an update to what DJI originally wanted from the Mavic Air. These Mavic Air 2's maintain their place in the middle tier of drones that DJI produces. In terms of size, price, and capabilities, the Mavic Air 2 sits perfectly in between Mavic's Mini and their Series 2 drones.
Similar to the way that these Mavic Air's stepped up in the quality of cameras for smaller drones, the Mavic Air 2 also has some cool updates in their camera department. You'll be staring at their new 1/2 inch sensors that take 12MP photos, but they do this from a 48MP sensor.
Using pixel bins managed by a new Quad Bayer technology, the photos produced are amazing. The newest 4K video capture tech operates at 60fps and offers a data bit rate of up to 120Mbps, something that's sure to excite users.
You can buy a Mavic Air 2 from DJI for $799.
Most Popular Toy Drones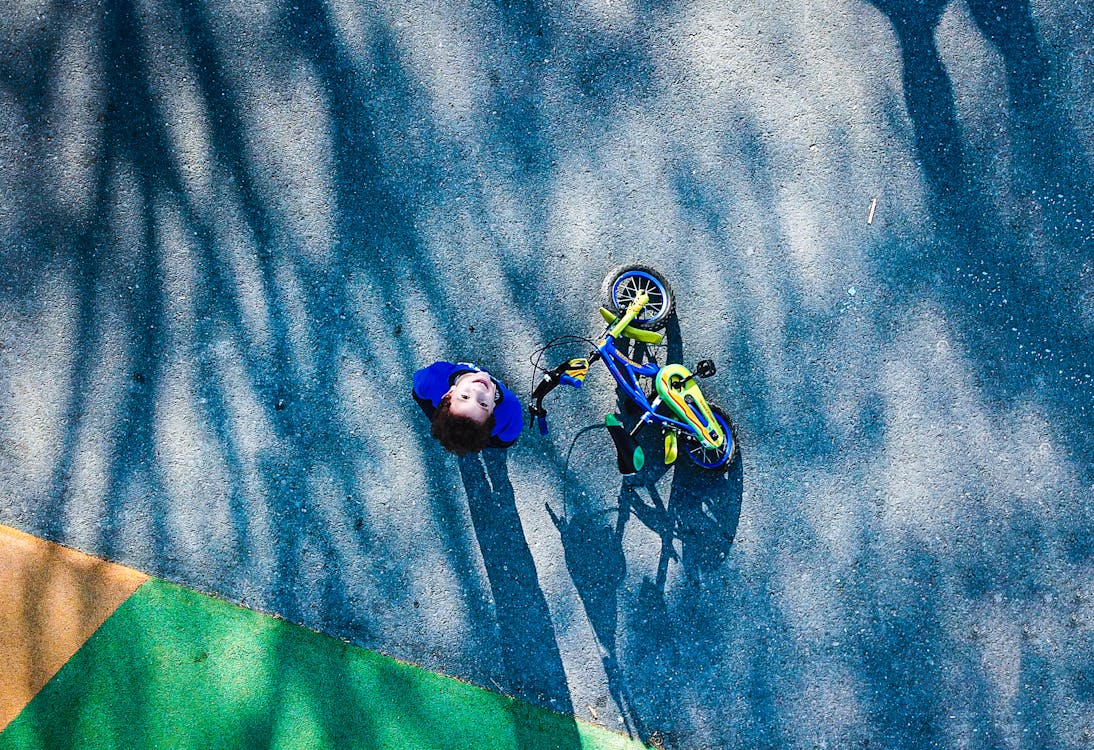 Picking any drone from the list above will be a good start. In our opinion, the drones made by air hogs are superior to everything else in the markets when it comes to child-friendly drone entertainment.
Not only do they come in a series of unique and interesting designs, but they also work with a bunch of licenses from a variety of franchises like Star Trek, Star Wars, and much more. When you added to the equation that its price gets as little as $50, this makes it an extremely attractive option for most parents.
Also Consider Grabbing AR Glasses
As the world of AR and VR technology slowly begins to expand, this is becoming a more prevalent feature in many of the drones being sold. Epsom has great AR glasses, namely the Moverio BT-300 Witches, which you can use to enhance your drone flying experience. It can also help you teach your child how to fly a drone without actually having to worry about them crashing or damaging the device.
It means you can put the AR glasses on your child and create a drone simulator so that they can enjoy the flying experience. You can purchase a set of Moverio BT-300 glasses and Mavic Pro for $699.
Reasons to Buy Your Child a Toy Drone
A fun and an excellent way to introduce your child to STEM. (Science, technology, engineering, and math)
They help their brains become accustomed to using technology.
They encourage children to become excited about learning math.
Learning about the outside world from different elevations is exciting.
An excellent way to improve your child's spacial awareness and hand-eye coordination.
Learning to fly a drone is great for a child's confidence.
Helps a child explore the wildlife in their area and learn to appreciate the environment.
Drones help children with their problem-solving skills.
Can accelerate a child's cognitive and reasoning skills as they have to learn to control a drone in different scenarios.
We hope this list of drones proves to be suitable for children for you and your child's personal experience. We are happy to recommend to any of you the drones we listed above as we truly believe that they're a great starting point and option for children to learn how to fly drones.