One of the first questions people ask when looking to buy a new drone is how far it is safe to fly.
If you're looking for a long range drone, there are two ways you can calculate the range of drones, but you have to be clear about what you are asking. Are you talking about the number of kilometers traveled by the drone before the golden state of its battery? Are you asking how far they can travel before they go out of range?
For example, flight time and speed allow them to travel 10 miles, but they will only travel within a mile of the remote. There are some exceptions, such as the recently installed Mavic 2 Zoom and the Mavic 2 Pro, it's travel time goes up to 10,000 meters or 6.2 miles.
Note:
Remember that, regardless of your drone's ability, most countries restrict drone use to the visual line of sight.
In this article, we'll look at the leading picks for long range drones:
The Mavic Air 2 from DJI
The Matrice 200 series: 200/210/RTK from DJI
The Phantom 4 RTK from DJI
The Inspire 2 from DJI
The Mavic 2 Pro from DJI
The Mavic 2 Enterprise from DJI
The Evo II from Autel Robotics
The Mavic 2 Zoom from DJI
The Evo from Autel Robotics
The Mavic Pro from DJI
How Far Will Your Drone Fly?
In this list we look into the best long range drones that can last long with their strong battery life and can travel a further distance from you without you having to worry about your drone dying on you while in mid-air. Let's review them on by one.
The Mavic Air 2 from DJI
Don't fall into the trap that this is just an upgrade from the original Mavic Air. More than anything, it's what DJI initially envisioned for Mavic air. This hold its position as a mid-tier drone with price and size compatibility. It sits perfectly between the Mavic 2 and the Mavic Mini drone series.
Similar to how the Mavic Air set the standard for most camera drones, the Mavic Air 2 has a newly installed sensor capable of taking 12MP photos. This exciting upgrade in the camera department uses a 48MP sensor. They manage this using Quad Bayer-based technology. The camera itself can also record 20MP and 4K videos – an exciting upgrade for many Mavic series fans.
DJI's Mavic Air 2 costs $799 for it's basic pack, the fly more combo launches at $988.
The Mavic 2 Pro from DJI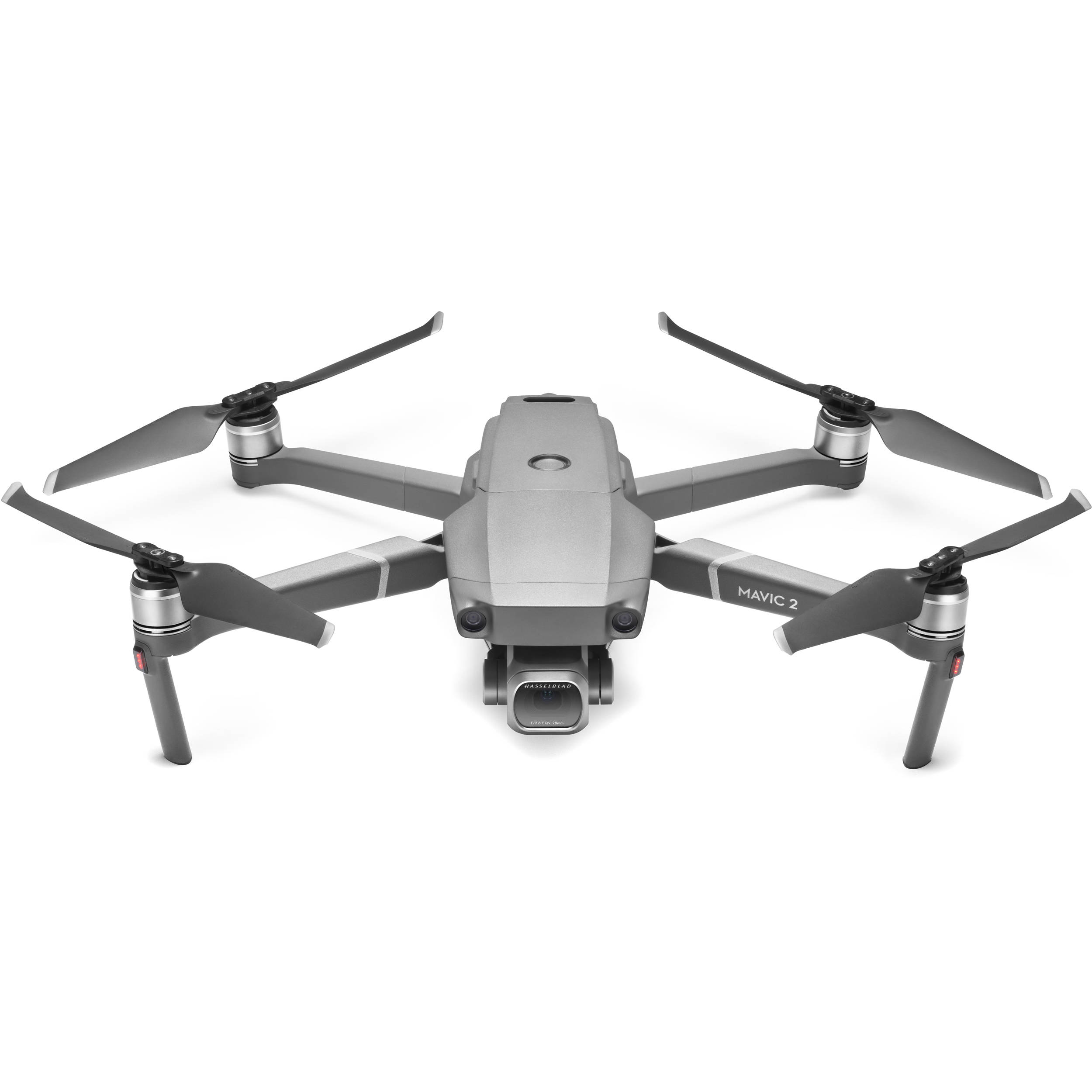 When this drone was first introduced in August 2018, DJI's Mavic 2 Pro instantly became the best consumer-class folding drone flyers DJI has offered. Device update compared to the original Mavic Pro with a 4K video function for the second recording at 100 megabits per second, it also has installed multidirectional avoidance sensors to make the drone flight as safe as possible.
The upgraded drone's OcuSync 2.0 gives you connectivity between accessories and devices. It also can now transmit 1080p video stream. When it was released, the Mavic 2 Pro was retailed at an initial price of $1449.
Even at this price range, it is a guarantee not to disappoint every user or buyer, the more when it is within your budget.
The Mavic 2 Zoom from DJI
It might fool you into thinking the Mavic 2 Pro and Mavic 2 Zoom are practically the same machine except for the camera. But this is not true, this quadcopter has a foldable design which makes it portable plus multidirectional obstacle avoidance sensors.
In these features you can find the key difference as it has a 2X optical zoom lens besides the 12MP camera, giving users an impressive close-up shooting ability.
Initial retail price was $1299 and if you want an add-on package, this will cost you $319. This price makes the Mavic 2 Zoom a popular device.
The Matrice 200 series: 200/210/RTK from DJI
When DJI started presenting their commercial drones through new feats, they focused on providing devices for inspection services. Previous drones were not designed to look up, but in this edition, they mounted the camera to point upwards.
The Matrice 200 quadcopter accepts only two bottom mounted charges, now this has added extra mount to the top of the drone, accommodating an upward facing camera. It has also a feature that increases the performance of your GPS when environments call for precision and accuracy.
If you are looking for a reliable, fast, powerful, and waterproof drone, create a custom order for one of these devices from DJI. They can sell from $6,500 for a starter model to more than $10,000 for a fully specified drone.
The Inspire 2 from DJI
This drone is one of DJI's originals. DJI has set the tone for developing professional drones and how they should be. The DJI Inspire sends out news with interchangeable lenses designed to make the drone film compatible, making it attractive to Hollywood producers with Zenmuse X7 camera, a 6K shooter.
A standard-grade fire from DJI will set you back around $3,000, but if you're looking for a full-featured flight package, expect to spend over $6,200.
The Phantom 4 RTK from DJI
Judging by the string of positive reviews available for DJI, this is one of the best and most favorite machines out there. Every time it publishes recent information about the ghost series, it makes significant improvements to its predecessor. When looking at DJI's Phantom 4 Pro V2.0, you won't be disappointed that they installed more efficient propellers and updated its motors. OcuSync features are also included.
Testing the Phantom 4 Pro, the drone rose as top of the line under drones with object-avoiding system. The Phantom 4 also has an upgraded 20 megapixel 4K camera, preserving it as one of the best camera drones available on the market.
If you want to compare the price difference between the phantom 4 pro + version 2 and the Phantom 4 Pro, the former costs $1,499 while the latter costs you $1,749.
The Mavic 2 Enterprise from DJI
A view platform of the time, this is a more advanced design for beginners to enjoy under more challenging usage of drones. The addition of a thermal image sensor helps the user for night flying and when daytime conditions have proven difficult.
Popular with night time rescue teams who need an eye in the sky, the Mavic 2 Enterprise aids our police support. They also use it for the inspection of vital infrastructures, and its design is very easy to deploy.
This device can cost up to $3,500.
The Evo from Autel Robotics
When first released in 2018, Autel Robotics' Evo looked similar in flight features and design to DJI's Mavic pro. Any of those familiarities isn't necessarily a bad thing, like the compact reliability of the collapsible design, stabilized 4k camera.
Autel Robotics carry more than a toy drone builder, they try to break into a more sophisticated drone that's developed based on providing high quality commercial devices, scaled down to make them compatible with carrying day-to-day and in a backpack.
This device grants you a solid experience and a pricing scale that few other drones can compete with. Its live video transfer technology takes video recording to the next level.
The price of goes at $999.
The Mavic Pro from DJI
This is the original, one of the first foldable drones that was truly a pioneer in drone portability. The specific design size, plus its fittingness in average backpacks, and its reach that speeds up to 40mph makes it an overall good deal option.
The camera itself is mounted on a 3-axis stabilizing gimbal to ensure that its even to take live video streaming that hits in depth with deliver that's smooth in footage, all enabled using an OcuSync design.
The Evo II from Autel Robotics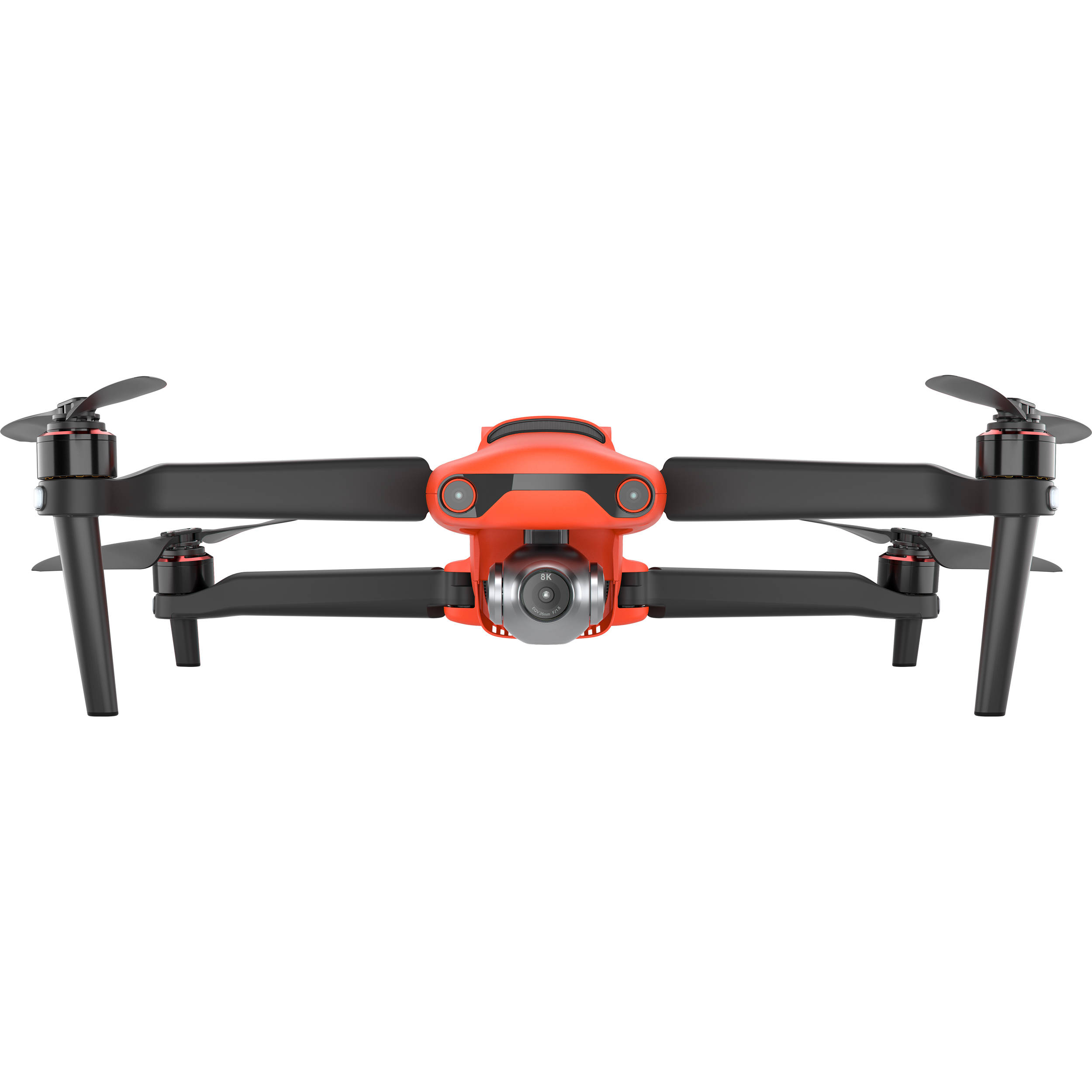 This Autel robotics device upgrades to their original Evo. Showcasing many of the same flight characteristics, this new machine is an improvement as it shares many of the same flight characteristics. It offers an improved 40 minute flight time that has extended connectivity. If you want to upgrade to your pro model, which has a larger sensor, it carries a 6K camera.
As an entry-level, this comes strong as one of the market's first commercial drones to feature 8K video. By reading reviews, you should see nothing more than satisfied customers as it satisfies both business and business needs. A stronger signal provided by longer range antennas offers you even more powerful connections across your shoulders distance. They are more than able to compensate for any interference between you and your drone.
Released in early 2020, it was released at $1,495 launch price.
Here are some questions and explanations to help you figure out how to use your drone.
FAQs Before Buying a Drone
Why do I need the drone?
Ask yourself the question, do I intend to use it for a hobby or do I need it for work? This will dictate the budget you have to spend on any drone.
How long do I need the drone to operate?
Battery life is very important before choosing. If you are going for five long periods of time you should consider both battery life and more powerful motors. Obviously if you only need the drone for a hobby, spending money on extensive ranges will not be necessary.
What is my flying style?
If I intend to fly in a straight line, that would be a better fit than one designed to take off and float vertically and comfortably. Deciding this before any purchase is important, as there are distinct differences between the capabilities of fixed wing drones with others.
Do I want to take aerial videos/photos?
Obviously, if the reason you're buying the drone is to take aerial photos, you need to consider the quality of the camera and the backup software that comes with it.
Is photo quality of the essence?
If image quality is your primary concern, consider a device that supports an add-on camera, some cameras that come as standard in cheaper drones can disappoint, but if you can mount a higher quality camera to the device, this can easily resolve the issue.
Am I going to stream video?
The ability to stream videos comes with money, but they are not always the same. Hence, you may have to look for devices that allow for extra cameras.
What scopes do I need?
If you are looking for an extensive range, remote communication abilities from your remote is essential for a longer range to ensure that you do not run out of battery and possibly lose your device. Adding a remote GPS will help find a missing drone in the event you do lose it.