Like most of the latest technologies, to find the right drone you first need to understand the type of drone you want, its capabilities, the various sizes they come in, the camera fitted to it, and much more.
Of equal importance is in the separate factor that can impact your droning experience. These are the accessories that can be fitted to your drone and the ones that you can use to make the whole experience safer and easier.
Including the small things, you should be buying right are cables, to allow you to connect your drone with your mobile device as this can negatively impact your experience if you don't have one or when you have the wrong one.
I will walk you through some of the most convenient and essential tools needed to ensure your drone flying experience is as enjoyable as possible.
We will cover some of the essential accessories that you need for your drone and then offer you some more information and insight on how to choose the best possible ones.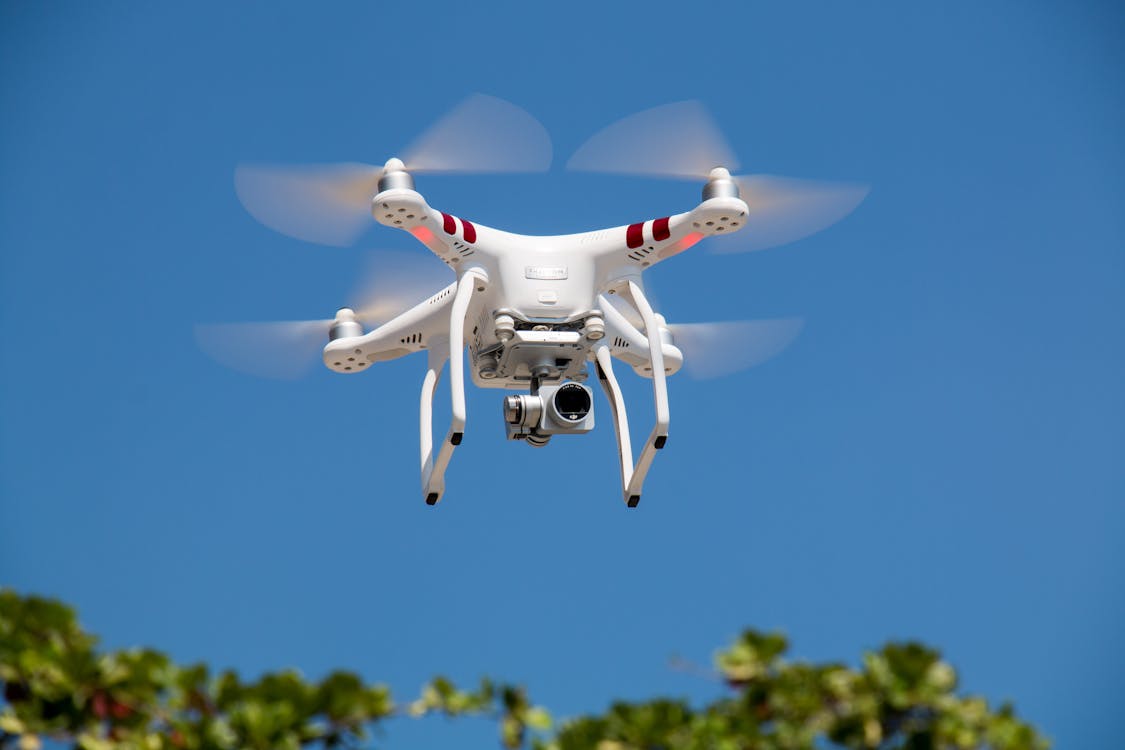 Drone Essentials:
Lanyard
Landing pad
FPV goggles
Alternative controllers
Table
Cables
Sunshade
Backpacks, Cases, and Bag
Extra batteries
Camera
Lipo battery bag
GPS trackers
Tools
Double-sided tape
Extra microSD cards
Safety vests and signs
Extra propellers and parts
Drone apps
Here are just some of the essential accessories that you may need in addition to those that come in your pack. We didn't include those that aren't vital, such as a charger and extra propellers that should already be included in any decent drone kit you purchase. This article is focused on pointing out some extra accessories that didn't come with your drone pack. Ones that you may not have considered at first.
FAQs on Drone Accessories
If I'm operating on a tight budget, which accessory should I purchase first?
As with any activity, safety should be your primary concern, both of yourself, others, and the drone. Purchasing accessories that allow you to safely pilot should be your first priority. Such as a sunscreen to allow you to navigate in bright sunlight or some indicator lights to allow you to safely fly in twilight. Once you ensure that others around you are safe, then start looking at the safety of your craft and consider buying a safer and better bag or case, as well as the landing pad. After that, you should look into the batteries and some replacement propellers.
Why do I need more tools for my drone?
In the vast majority of cases, you won't need something because the standard tools that come with your drone kit are more than sufficient. But if you intend to do any custom building are changes to your room you will actually need some more specialized tools.
My drone has built-in GPS, do I still need to buy a GPS dongle?
As effective as most GPS trackers that come pre-installed in drones are, they all share one fundamental flaw. The unfortunate reality of the situation is that they only remain operating when your drone has power. In the event you crash resulting in the battery being damaged and your battery runs dead, then you will not be able to find your drone, and external GPS will come in very handy.
The Best Drone Accessories You Can Buy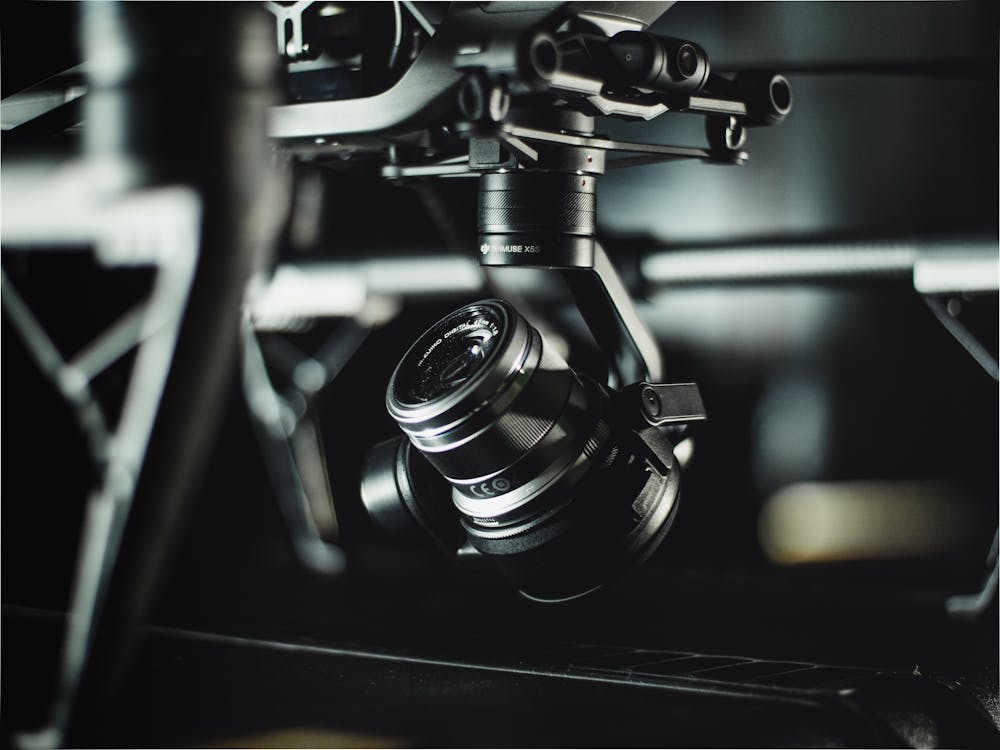 A Camera
We recommend an FPV system camera from DJI Digital, while it is likely that you've already purchased a drone with a built-in camera, some of them don't come with one already installed.
So if you are looking at a high quality camera, we recommend purchasing something that can offer you a live FPV experience. For a true FPV experience, you should look no further than the DJI digital FPV system. While it could never be described as the cheapest camera on the market, it's still simple to use and it's a quality unit.
For anyone who's a little bit more budget-conscious and just wants a camera in the sky, you could use an Instan360 camera or GoPro instead. The latest version of the Insta360 camera comes with up to five minutes of recording time and the camera is quite light and under 20g.
You might have to get a little creative to actually find a safe way to attach this camera, due to the fact that it is a pill-shape, most drones tested can carry it comfortably. It also provides staple in-flight footage. If you're looking for an easy alternative you could also try the DJI Osmo Pocket, it's worthy of consideration.
A Lanyard
This is such a simple accessory that many drone users just simply overlook. Most controllers will come with an anchor point for your neck strap or a small eye hook. If your drone doesn't have one of these, you may be forced to do a little bit of DIY to attach your lanyard.
Any experienced drone pilots will tell you that you will always encounter situations where you're looking to put your controller somewhere safely and quickly. This lanyard just lets the controller hang around your neck and it's perfectly safe and sound, quickly releasing your hand to do other tasks. The DJI shoulder rig is very popular with drone pilots especially at a cost as little as $13.
Helipad
Most drone users are always looking for safe places where they can take off and land their drones. Especially when they're on the move. If you have a stable home base, it's ideal, but sometimes you want a dedicated stationary platform to take off from or to land your drone. This is why a landing pad is such a useful accessory.
Offering the capacity to avoid landing your drone on uneven, muddy or even snowy surfaces, it becomes significantly useful. The drone landing pad from Hoodmand is one of the best units on the market.
Aside from dealing with the challenges of landing your drone on a small pad. These types of landing pads are a particularly useful tool to help keep your drone safe and secure. If you have a large solid flat surface made of plastic or wood, this would be ideal. Some people even use metal until they realized how much it actually interferes with how your drones GPS is calibrated.
I started off using a BB-8 area rug as a landing zone. It wasn't always a practical choice, but at the start, it was very helpful to me and it offered a cheap alternative to keep my quadcopter in good condition and clean. But, as my needs changed I began looking for a collapsible portable landing station, so I settled on the drone landing pad from Hoodmand.
A Table
Here we are talking about all the accessories you can purchase for your drone, but you're still going to need a place to put them on to when out flying. Keeping them in your pockets, leaving them in a bag, or lying them on the ground isn't practical, having a table just makes sense. If you're lucky, you might have a picnic table or another nearby.
I lost count of the number of times that a small folding table would have been handy. The particular tables from Amazon will suit all your portability and travel needs.
Cables
I need a drone pilot who'll go through the trouble of reading this article or is already aware of the importance of high-quality cables. You know that you will need them for any device that has a rechargeable battery. Just to make matters more complicated most drones mobile devices and controllers utilize three or four different types of connectors.
Micro USB is by far the most common on the market that you'll begin to see more of than using Apple's. More and more devices are being released using USB type-c new connection and thankfully mini USB is being phased out but this is not to say that some manufacturers don't use it anymore.
Let's take the example of the Mavic Pro from DJI that offers you three cables to attach two different smart devices. For anyone who doesn't get the right cable, looking to switch things up a little bit, there are some tools that will help you get connected.
All I have to say to you is check out right angle cables. I grew tired of my cables getting in the way when I'm trying to connect my Mavic Pro controller. Right angle cables are much more user-friendly.
One of the best is the Powerline plus micro USB cable from the anchor. You can also try out the lightning cables from Startech. Anyone using a type-c USB can buy adapters for as little as $10.
A Sunshade or Umbrella
Whether you're heading out on a sunny day, a hint of rain in the air, there's always a solid argument to have something handy available to protect yourself and your electronics. Exposing your electronics to a lot of rain is never a good idea, but direct sunlight also makes it difficult to see many FPV displays. A quick search on Amazon will show you there are a variety of positions available to help you shield your controller from the sun.
Some people choose to build their own. To choose a different device-specific sunshade for example, DJI has created one for a dramatic line that's supposed to touch your antenna. There's such a wide variety of umbrellas and sunshades available online that they all pretty much do the same job.
Case or Bag
Trust us, once you start your adventures you never know where this flying camera is going to take you. You may find yourselves in exotic locations to get some of the best drone shots, investing in durable bags and cases will make your drone journeys easier.
Depending on the destination, your specific set of needs will put your bag to the test. When transporting a drone at any significant distance, a sturdy case is needed. If its not hitting too far from home, a basic bag will work. A quality backpack for hiking or trekking will prove handy on the other hand. Amazon is full of generic cases, backpacks, and bags as well as some high-end official factory options with others that have been custom-built.
The type of materials and design that you need will be down to your own personal preferences. You know how rough you will be on your drone so always consider the carrying solution that offers a little bit more protection than you think you need. Spending an extra few dollars to step up your protection level it's worth every cent.
Extra Power Source
There's nothing more frustrating than having to put in a new set of batteries. You take your drone out for the day, and before you even start you realize you're already running out of battery, or worse you find yourself having forgotten to switch out the batteries and you left with no power at all.
When you don't have any batteries available having some portable power to keep you going is the perfect solution. When most high-end drones not allow you to charge them without a dedicated charger, some will allow you to work with an external battery pack such as the one you use on smartphones.
But in this case with most drones you're going to have to purchase a decent quality charger. You should certainly consider purchasing a quality AC converter. The best one on the market is the Bestek 300w, it comes with two USB ports and two plugs and will operate directly from your car for as little as $30.
A Lipo Battery Bag
Most of the batteries in drones follow strict quality standards, this is to ensure there are fewer battery fires or explosions. Most people would have considered Samsung batteries to be safe. Before, there are notorious issues with their note 7. With their brand and image, it's understandable for users to expect highly.
To reduce the risk of any fire or damage for surrounding objects, purchasing a lipo or lithium polymer battery bag is essential. These bags are available for as little as $12 and are fireproof. One of the best lipo bags are made by APEX.
A GPS Tracker
"Why do I need a GPS tracker, I'll never be stupid enough to lose my drone" – don't let yourself fall into this trap. Everything works great until you have a technical malfunction where your battery dies. You don't want to know what it feels like when you see your drone fall out of the sky and you haven't equipped it with GPS to make finding it much easier. GPS tracking will allow you to find your drones reported location much faster.
Some GPS tracker is a little cheeky on the cost so you could use a Bluetooth tracker which should be enough to pinpoint your lost location. If you want to be able to operate your phone with the confidence you need to know you can find it in case of misplacement. Tile stickers are quite useful when you get two of them for $40.
Additional Tools
These are meant to be optional but there's no way you can successfully operate a drone and maintain one without having the tools needed to remove batteries and replace propellers and other necessary maintenance. This is why investing in some basics is a good idea such as adhesive tape, crazy glue, a good set of pliers, a multi-bit screwdriver, and maybe even a spudger.
Let's say you decided not to buy a lanyard and unfortunately you drop your controller and damaged battery door, having a little bit of adhesive tape available to keep your batteries in place could allow you to continue to use your drone.
There are a plethora of other scenarios that can arise that meaning having some little tools available to do a quick repair could prove very useful.
Dual-sided Tape
We have found that double-sided sticky tape makes the process much easier. We've tried using some heavy-duty tape in the past but it was just overfilled. We've also had some 3M command strips and these didn't interact with the plastics of my drone. We settled on some double-sided sticky tape for the search and continued to find the perfect tape for the drone.
A Micro SD Card
Yes, when you buy a drone it usually comes with a memory card, and the last thing you want to do is unnecessary fork out more cash before you start flying. One thing's for certain, your video is not going to operate without some sort of storage. The standard class 4 or 6 card that comes with most rooms is perfectly suitable for storing photographs, but if you want to safely record some 4K video you need to at least invest in UHS-I U1 cards. Try the 64-gigabyte card made by PNY, but you can also purchase at Amazon for about $30.
An Evo Plus microSD card from Samsung is also handy. Particularly, their 250GB model is retailing for about $50. Opt for the U3 cards that are 90Mbps, the U1 cards only take around 20Mbps.
Tip from the Editor:
If you're being compensated for using your drone you will have to have a commercial drone license and follow a specific set of rules. These are known as part 107. It's not too difficult to die but it will take a little bit of time to master all the rules.
Signage/Co-pilot
Isis drones have become popular, more and more people have begun to fear them less, and are getting curious about the moon, so if you're flying then expect to be approached by people with a series of questions. This is why having a co-pilot with some information handy will allow you to steer away from your new audience and can allow them to learn a little while your attention remains focused on your drone.
Propellers
It would be neglectful not to point out that there are many different propeller types that you can fit your drone. These are certain accessories that don't come standard with your drone kit. Some users don't use the propellers that come with their drone kits from day one. Others choose to upgrade from the originals to allow more efficiency and less noisy flights.
Drone Apps
Another thing we were semi-reluctant to add to the list of accessories – the apps that come with your drone. I'm pretty sure accessories apps such as ones that allow you take 360 photos are better alternatives to the standard ones sent by your manufacturers.
To Wrap Things Up
Truth be told, we have a whole closet full of knick-knacks that were purchased through the years to enhance our flying experience and to champion safety in every activity.
Everything purchased was to satisfy the user's own individual needs, such as a specific screwdriver, a secondary cable, some tweaking the laptop. There was even a purchase of paint to allow us to see the drone in a better visual when flying across a bright sky.
All of these accessories helped enhance the drone's flying experience and more recently have become absolutely critical to the job. There is no denying that some of these accessories really enhance your flight experience, reason why you should really try and add some of them to your kit before heading out.