In this article, we are going to comprehensively do a drone comparison guide on Parrot Bebop 2 vs DJI Spark drone. If you've been eyeing to buy a mid-sized quadcopter packed with a great quality camera without having to make any significant investment, stick around for this review. Even though you are not clear which one to go for the Parrot Bebop 2 drone or the DJI Spark drone; this is why we've assembled the Parrot Bebop 2 vs DJI Spark to help you choose effectively which drone you want to buy. Generally, how to choose a drone is an important question to ask. For that, please also do check out a complete guide that we've made on the subject.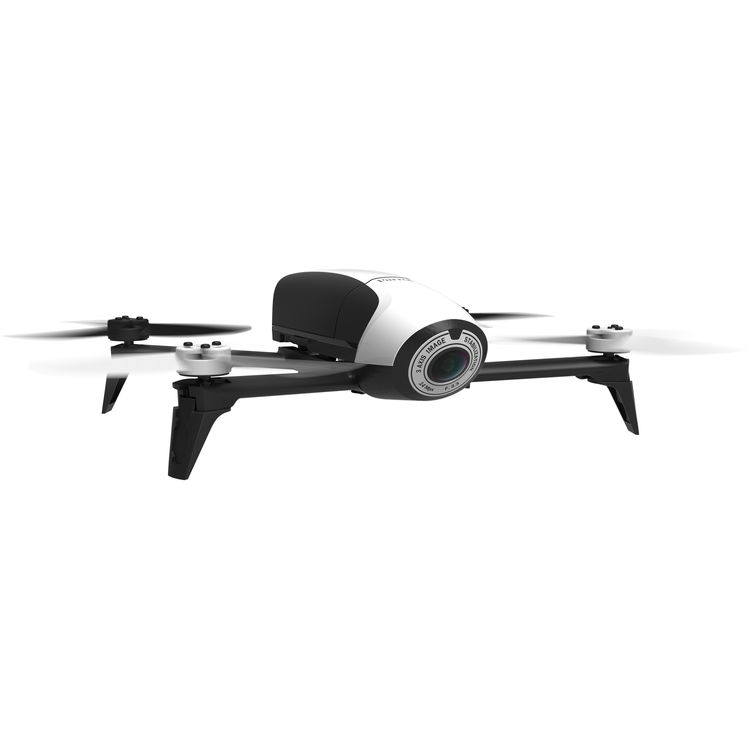 As the mini-sized drones' popularity is building-up more and more among beginners, kids, hobbyists, and even professionals. Getting the most quality and ideal drone is the most important part of this guide. When it's about determining the best mini-sized drone, you'd want to have a quadcopter that is beginner-friendly and capable of performing precise aerial maneuver abilities and capturing beautiful shots.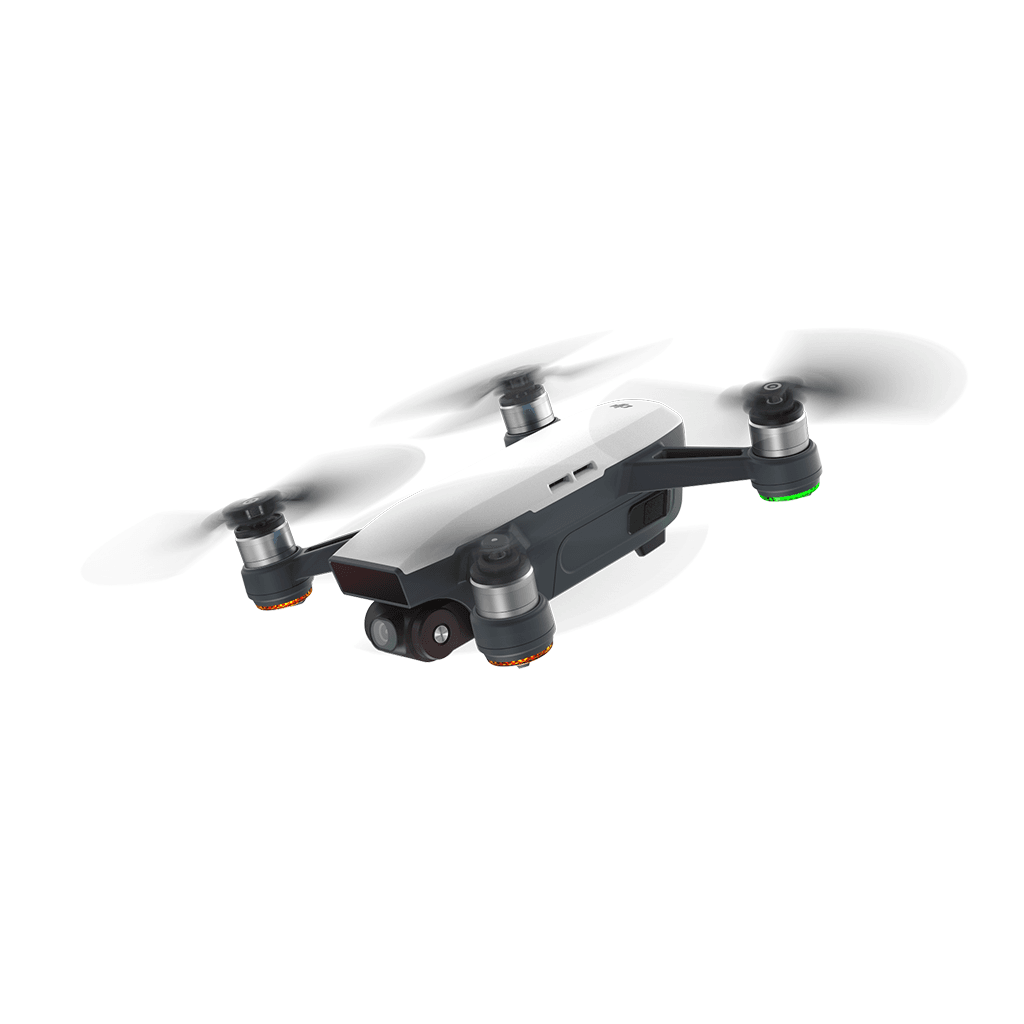 In this drone comparison guide on Parrot Bebop 2 vs DJI Spark drone, you will learn what each quadcopter has to offer together with their respective pros and cons. So be cozy now and grab a cup of your drink because we are going to do a complete and detailed analysis of these two popular drones. Without further delay, let's dive into the details and find out which drone is the best match for you.
Mid-air Flight Longevity
First and foremost, the flight time is the most integral factor in comparing these two popular mini-sized drones. Both quadcopters use intelligent flight batteries which comes with built-in LED lights that tell you how much juice it has left inside. Not to forget to mention that they also are outfitted with protection features like overcharging and discharging that minimizes fire hazards. The only main difference is how long each battery lasts.
The DJI Spark drone comes with an approximately 16-minute flight time battery. While the Parrot Bebop 2 drone is equipped with a whopping 25 minutes of flight time. Even more so, the Parrot Bebop 2 has a more long-lasting operating time compared to the DJI Spark drone and beats it by 9 minutes longer. The winner of the longest flight time goes to Parrot Bebop 2 and that is one point for Parrot.
Remote Control Power
For some of the users, being able to fly the drone far is an important factor. It's one thing buyers always look out for in drone comparison guides. There are multiple reasons why having a large remote control distance is particularly advantageous. Firstly, it gives you a wide range, being able to capture aerial shots without limiting yourself to a confined space. Second, it enhances the signals which ensure reliable and solid communication between the drone and remote controller.
Although Parrot Bebop 2 and DJI Spark drone are priced closely to each other. The specs of each drone are significantly different. The Parrot Bebop 2 drone equips a maximum control distance of up to 300 meters. While the most popular DJI Spark drone has a control distance of 2,000 meters maximum. Which in comparison, is at least seven times bigger than the Parrot Bebop 2. So, our winner for this round? Goes to DJI Spark drone.
The Camera Quality
If you are contending to become an aerial photographer. You would understand the importance of having great quality stills and videos. Plus, the footage needs to be as smooth as possible so to deliver the best content for your audience to see. The DJI Spark and Parrot Bebop 2 are outfitted with an impressive 1080P HD camera. However, on a closer look, you would find out that both drones have minor differences in terms of imaging quality.
The Parrot Bebop 2 drone is equipped with a 1080P HD camera that delivers stunning footage at 14 megapixels. It also can capture stills at 1920 x 1080 resolution setting and produce both JPEG + RAW format. But the DJI Spark drone comes in the scene with a secret weapon. They are skilled in doing what the Parrot Bebop 2 drone can. Although, they can capture stills at a mouthwatering 4K resolution setting. Which sets the DJI Spark drone top of the line against its competitor. For this round? The DJI Spark quadcopter gets the point.
Speed of Flight
Being able to fly fast is the key to handling light to moderate weather conditions. This is why the majority of the consumer-grade drones that you see are outfitted with brushless motors that enhance the performance. The brushless motors reduce the friction and allow higher rotation per minute for a more fluid and responsive performance. Even though so, both mini-sized drones have amazing performance designed for beginners and professionals. The speed difference feature is the most distinguishable among all.
Let's begin with the DJI Spark drone, it has a maximum flight speed of 31 miles per hour when activated on sports mode. Even if it is smaller compared to Parrot Bebop 2 drone, it is surprisingly resilient against the moderate wind. If you are an FPV thriller just like I am, the Parrot Bebop 2 encompasses a maximum flying speed of 37 miles per hour. Which makes it a lighting fast bird compared, in overall, to DJI Spark drone. So, the point goes to Parrot Bebop 2 for this round!
Features of Parrot Bebop 2 VS. DJI Spark Drone
Finally, to wrap up the Parrot Bebop 2 vs DJI Spark drone. We'll be tackling the different features that each drone has to offer on the table. So let's get to the point. We're aware that both drones have built-in GPS/GLONASS positioning systems so they already have intelligent flight modes. Which gives you the ability to create professional-looking videos with ease and lowers the bar for producing content that your audience truly can enjoy.
But the most feature-packing drone inside a compact size is the DJI Spark drone. It comes as a shock to some of you, but the DJI Spark drone has four different ways that you can fly. First off is the remote controller, secondly is your mobile device, third is using the FPV headset, and finally is using your hand motion via Gesture Mode. Furthermore, the DJI Spark drone has built-in obstacle avoidance sensors that provide an additional layer of safe flight function.
It is also advanced and technically equipped enough to fly autonomously without the need of an independent remote pilot to command the drone. Many of the features that the DJI Spark drone brings to the table is designed to provide you with the best experience. But is also a drone that painless to fly and bring around the world. And thank you to its compact size, it is truly a quadcopter packed with some serious firepower. For this final round, DJI Spark drone takes the point.
Comparison Guide Result: Parrot Bebop 2 VS. DJI Spark Drone
To give a conclusion for the Parrot Bebop 2 vs DJI Spark drone comparison guide, the winner of the test goes to DJI Spark drone. Hold on though, that doesn't mean however that you should just buy a DJI Spark drone. The Parrot Bebop 2 is still an exemplary choice if you don't want to spend too much money or prefer an FPV racing quadcopter. It doesn't come with a bunch of fancy features that DJI Spark drone has. However, the Parrot Bebop 2 drone definitely has several tricks up its sleeves including a mouthwatering 14-megapixel camera.
The DJI Spark drone is the ideal choice for any type of drone users from beginners to experienced. If you're a type that lacks flying experience and don't know how to fly one. The DJI Spark drone rolls with a built-in beginner mode which features dumbed down speed and limited control distance. On the other hand, Parrot Bebop 2 has speed mode which provides you with a smooth and gradual learning curve.
Ultimately, between these two popular mini-sized drones, the choice is yours. Which among the two drones is it for us? We'll finish off this drone comparison guide and say it'd be the DJI Spark drone. Not implying that it's better than the Parrot Bebop 2 drone, but by and large; that's because we gear more towards compact drones that are packed with impressive camera quality. For a portion of users, speed and flight longevity are, most of the time, less concern as to the quality of the camera that the drone is flying with. Now, it's up to you to decide which is which for your specific goal when using your drone, and we hope you found this drone comparison guide informational.